Youth Rally and Mass for Life

Youth Rally and Mass for Life // January 20, 2023
Save the date for our 2023 event! Check back here for more information to come.
What is the Youth Rally and Mass for Life?
The Youth Rally and Mass for Life is held annually before the March for Life. This event is sponsored by The Roman Catholic Archdiocese of Washington and promotes prayer and healing. Our youth rally is not a political event, but rather an opportunity for youth from across the country to gather, worship together, and learn about Catholic teaching on life issues. Our annual event is centered in prayer and the Eucharist, and we always conclude with a Mass for Life.
2022 Featured Guests
Featured Speaker: Josh Brahm

Josh Brahm is the President and Co-Founder of Equal Rights Institute, a national organization training pro-life advocates to think clearly, reason honestly, and argue persuasively. Josh has worked in the pro-life movement since he was 18. After 12 years of full-time pro-life work he launched Equal Rights Institute to maximize his impact for the movement.
A sought-after speaker, Josh has spoken for more than 23,000 people in six countries and in 22 of the 50 states. Josh's primary passion is helping pro-life people to be more persuasive when they communicate with pro-choice people.
Josh is formerly the host of a globally-heard podcast turned radio/TV show, Life Report. He now hosts the Equipped for Life Podcast. He's also written dozens of articles for LifeNews.com and the ERI blog. He directed the first 40 Days for Life campaign in Fresno, resulting in up to 60 lives saved. Josh has been happily married to his wife, Hannah, for 14 years. They have three sons, Noah, William, and Eli. They live in Charlotte, North Carolina.
Principal Mass Celebrant: Cardinal Wilton Gregory, Archbishop of Washington
His Eminence Wilton Cardinal Gregory was ordained a priest of the Archdiocese of Chicago on May 9, 1973. After having served as an associate pastor of Our Lady of Perpetual Help Parish in Glenview, IL as a member of the faculty of St. Mary of the Lake Seminary in Mundelein and as a master of ceremonies to Cardinals John Cody and Joseph Bernardin, he was ordained an auxiliary bishop of Chicago in 1983.
On February 10, 1994, he was installed as the seventh bishop of the Diocese of Belleville, IL where he served for the next eleven years. In 2004, Pope Saint John Paul II appointed Bishop Gregory as the sixth archbishop of the Archdiocese of Atlanta. Pope Francis appointed him as the seventh Archbishop of the Archdiocese of Washington in 2019. Cardinal Gregory was elevated by Pope Francis to the College of Cardinals in a November 28, 2020 Consistory in Rome.
Mass Homilist: Fr. James Morrison
Fr. James Morrison was ordained a priest for The Roman Catholic Archdiocese of Washington in 2020. A native of Gaithersburg, Md., Fr. Morrison is the eldest of seven siblings.
Fr. Morrison says his call to the priesthood was gradual. "It wasn't an epiphany moment, but a gentle, progressive discernment." Fr. Morrison remembers being inspired by his parish priests as a child. His parents frequently invited their pastors into to their home for dinner, allowing the Morrisons to come to know them a personal way. When Fr. Morrison began discerning his vocation during high school, the joy of those priests made the priesthood a very attractive prospect. The decision was further confirmed in his heart through regular visits with the Blessed Sacrament in adoration. In 2011, he became one of the pioneer seminarians at the Saint John Paul II Seminary.
Fr. Morrison now serves as Parochial Vicar at Our Lady of Lourdes in Bethesda, Md.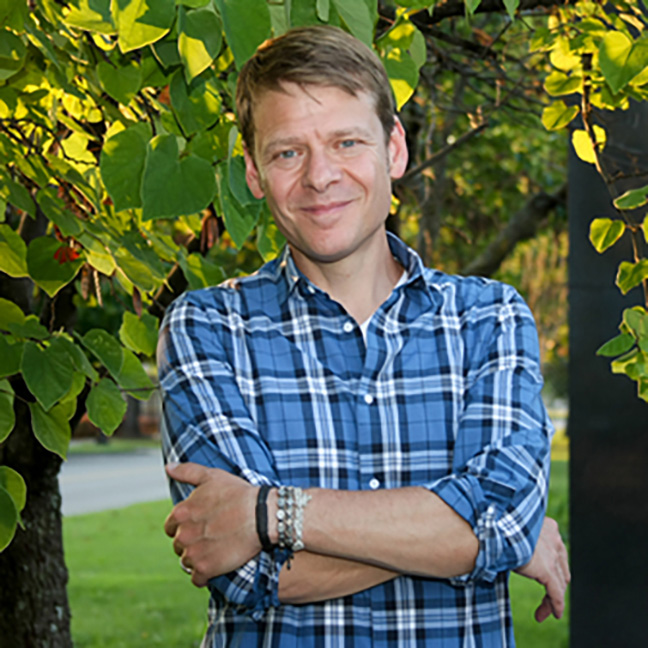 Co-emcee: Robert Feduccia
Robert Feduccia is a speaker, retreat leader, writer, and educator, motivated by belief in the power of the gospel of Jesus Christ to transform lives. After launching the Youth Liturgical Leadership Program with One Bread, One Cup in 2000, Robert went on to serve as the general manager for Spirit & Song, the contemporary music division of Oregon Catholic Press.
A graduate of St. Meinrad Catholic Seminary and the Catholic University of America, Robert has taught theology to deacon candidates in dioceses around the country. He has been the keynote speaker at numerous diocesan conferences and is recognized as an expert in the New Evangelization, having written the evangelization document for the National Federation for Catholic Youth Ministry.
Robert has spoken at Life Teen's Catholic Youth Ministry Convention on several occasions and has served on the planning committees for the National Catholic Youth Conference and for the U.S. bishops' World Youth Day efforts. He lives in the Nashville area with Kathleen, his wife, and their two sons and two daughters.
Co-emcee: Dr. Ansel Augustine
Dr. Ansel Augustine began his career in ministry more than 20 years ago when he became the youth minister at his home parish of St. Peter Claver in the Treme area of New Orleans, which he helped to rebuild following hurricane Katrina. A highly sought after speaker, he has given keynotes and workshops around the country. He has also written various pieces related to ministry.
Dr. Augustine is a man who has lived his life putting his faith into action.  He has weathered many storms in life, but has kept his faith, and the faith of others strong!  He has dedicated his life to assisting others in their faith journey.  Not only has he worked with youth and young adults, but his message spans all generations and backgrounds.
Music: PJ Anderson
PJ is a songwriter, performer, worship artist and storyteller. His most recent studio album, Mercy, Mercy, debuted at #7 on iTunes and received glowing reviews. In recent years, PJ has led thousands in worship at events worldwide, including World Youth Day in Krakow, Poland. For the past 10 years, he has spent his summers with Catholic Heart Work Camp, offering his musical talents and serving as a director.
PJ has found what he calls "a home" writing worship songs for the church. As a worship artist, he is concerned not only with the responsibility of humbly leading worship, but also for generating new songs that draw people nearer to Our Lord. Reflecting on this, PJ says, "I want to remind people through my songs that we all have flaws and burdens, but we can bring that brokenness to the Lord. And at the same time, we must lift each other up, not tear each other down." He goes on to say that his "main goal is to write lyrics and melodies that carve out a place where others can be in the presence of the Lord."
Frequently Asked Questions
What's the plan for the 2022 Youth Rally?
This year's Youth Rally and Mass for Life will be a virtual event with a limited-attendance in-person event for local youth taking place at the Cathedral of St. Matthew the Apostle in downtown Washington. There will be NO event at Capital One Arena in 2022. Registration for the in-person event is now closed, but all are invited to attend virtually.
What time does the event begin?
The livestream will begin at 8:00 a.m. EST.
Are you an ADW priest who would like to concelebrate Mass?
If you are an ADW priest who would like to concelebrate at the in-person Mass for Life at the cathedral, please contact [email protected].
How do I get tickets?
All are invited to attend this year's event virtually. The livestream link will be shared here on our website and on ADW social media channels prior to the event. Registration for the in-person event is closed.
How do I prepare for the National March for Life event?
Visit marchforlife.org for more information on attending this year's March for Life.
Can you help me find a place to stay?
Due to the amount of time and attention that goes into hosting this event, we do not have the capacity to manage a listing of parishes that host groups and their current availability.
Plenary Indulgence for the 2022 March for Life
The Holy See has granted a plenary indulgence for the Masses that will be celebrated in The Roman Catholic Archdiocese of Washington during this year's March for Life on January 20-21, 2022. This year's plenary indulgence provides for those pilgrims who will attend events in person and for those pilgrims who will attend events virtually. Pilgrims who participate in person, or virtually due to age, sickness or other grave reasons that prevent them from leaving their homes, but who join via TV, radio or social media in the National Prayer Vigil for Life at the Basilica of the National Shrine of the Immaculate Conception on Thursday, January 20, 2022 will obtain a plenary indulgence. The same conditions apply for pilgrims, who will attend in person or virtually the Mass for Life, which will be celebrated on Friday, January 21, 2022 at The Cathedral of St. Matthew the Apostle. The same conditions apply for pilgrims, who will attend in person or virtually Masses held in the Archdiocese of Washington on January 20-21, 2022 in conjunction with the March for Life.
More Resources
For ADW parishes hosting watch party events: Youth Rally "Masks Required" signage  |  CDC masks and distancing signage
The Roman Catholic Archdiocese of Washington has created a 

pre- and post-rally discussion guide

 to help schools and youth groups to lead conversations around the events of the Youth Rally.
The University of Notre Dame Office of Life and Human Dignity offers materials for preparation and formation of both adults and teens attending the March for Life. These materials can be used in the classroom, in youth groups, or for personal education or preparation. All resources are free of charge.
The USCCB Pro-Life Secretariat publishes educational resources, bulletin inserts, and advocacy materials. 

Click here

to explore these resources. Click here for the USCCB's pro-life prayers and devotions, and click here for leaders' toolkits.
Catholic Relief Services publishes a series of lesson plans and videos connecting all topics of Catholic Social Teaching. These resources can be found on 

their website

.